Valentin Prodaevich
Honored jurist of Ukraine
Candidate of legal sciences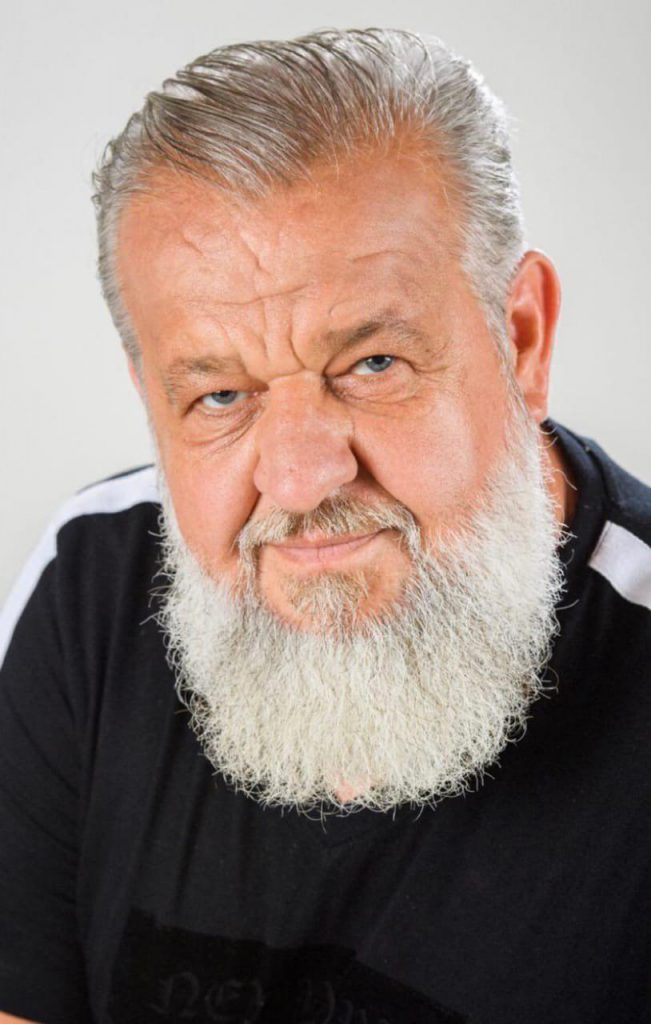 Parting speech for students of the Law College of the National University "Odesa Law Academy"
To be truly content with your life means to be doing what you consider great. And the only way to do a great thing is to love what you are doing.
At all times, young people have represented particular value for the society. They are the driving force of any nation, the future of any state. And Ukraine is no exception. Our state is also young – only 29 years old! So who, if not you, would build and develop it, and bring forth positive changes?! Certainly, in order to be able to do this, you need to get professional education, to decide how you want to see Ukraine, determine your place in it, and firmly understand which ideals to profess.
This appeal is not accidental, since you have already made the decision to connect your future with the profession in highest demand by society and the state. Accept my congratulations on the fact that you have knowingly chosen the profession of lawyer, and that you are studying at the best law college in Ukraine.This college today is a scientific, educational, methodological and structural unit of the National University "Odessa Law Academy". It prepares specialists with incomplete higher education in the specialty «Jurisprudence» and the qualification of a junior specialist on the basis of general complete secondary education.
At present day, you are still students, but from tomorrow onward you will be playing a leading role in the social processes of the country, using your knowledge and creative skills to carry out innovative activities and to contribute to the creative potential of the society's development. Namely you will determine the fate of the state, its security, independence and prosperity in the nearest years. Your success will define not just your future, but also the future development of Ukraine.The modern world is complex and multipolar, and develops dynamically. It is no easy task to prove yourself in it and fully realize your capabilities without special knowledge. You are facing a difficult, yet very interesting and responsible period of your life, the main purpose of which is to prepare yourselves for future professional activities.Our profession has always been, is presently, and will remain one of the most elite ones. It is difficult to overestimate the importance of a jurist in society, especially now. And I am glad that it was destiny that gave you the chance to engage in such a necessary and socially significant matter.Being an expert in the field of law is not only a great honor, but also a huge responsibility. Being a jurist is noble: we bring order to society, protect it from swaying, anarchy and violence. We protect every person's right to life, health, property and well-being. A true professional in our midst is a font of legal norms, laws and codes. They must possess broad philosophical views and the ability to solve problems taking into account historical and social perspectives.I would like to emphasize that it is critically important for a professional jurist to have flexible skills, also known as inter-professional. I will name some of the most important ones: stress resistance, creativity, eloquence, flexible and critical thinking, presentation skills, the ability to resolve conflicts, form your own opinion and make decisions. All these are universal skills of the European level.
The experience of studies in the EU countries shows the usefulness of these skills for absolutely any type of activity. They allow you to quickly adapt to new conditions, solve non-standard tasks, and become more successful in life and business. All these skills can and must be developed. The main thing is the desire to evolve: set a specific goal and start moving towards achieving it.
On this day, our country is going through a difficult period in the formation of true independence and democracy.After the Revolution of dignity, for the first time in the history of Ukraine, we have approved the political course towards the European Union and NATO in the Constitution. This is our choice of security, not only military but also security on the streets, the rule of law, a high standard of living. Therefore, the experience of the former post-socialist countries of Europe is invaluable to us, and the economic support from the United States, Britain and the EU is vital.
The tasks we are facing are complex, but quite feasible: to defeat corruption at all levels, make all processes open, reduce squandering and unnecessary expenses on public administration, create a competitive economy.The ongoing reforms have touched on all aspects of life in society. That is why there is such an urgent need for fair and motivated specialists who are ready to change the old system at all levels. And in this work, the state has high hopes for you. Your mission is to build a real legal society in Ukraine. Put every effort to develop and strengthen the rule of law in our country.
And remember that global change begins locally — from ourselves. What we are today is the result of the decisions we made yesterday. Therefore, never miss the chance to discover something new for yourselves, and never regret that you tried and failed. While creating your great success story, always follow the rule — move only forward!Thus, any time something feels unbearably difficult for you or your hands drop down, remember these words and do not forget: any misfortune has the potential for much greater luck. The main thing is to set a goal for yourself and not to turn away from it.
Адвокат з 40-ка річним опитом роботи Рой Гонас.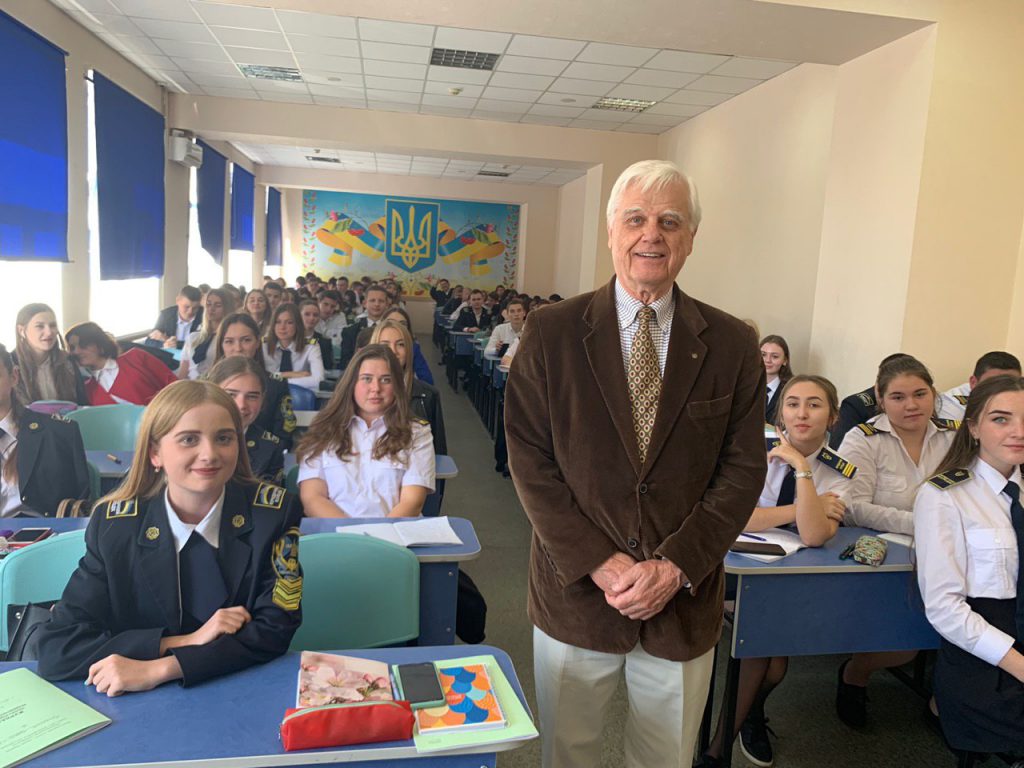 Американський адвокат Дуглас Нікол (Douglas Nichol),
керуючий партнер юридичної фірми Nichol & Associates.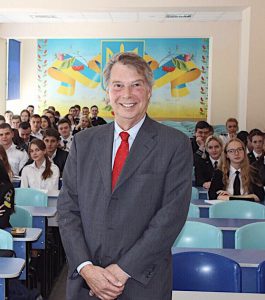 Професор Бірмінгемського університету Ніно Кемоклідзе.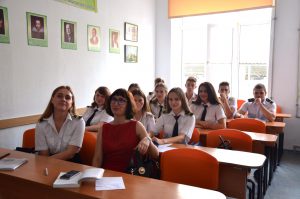 Крістоф Пешу.
Протягом останніх 36 років працює в області
гуманітарного права, прав біженців та захисту прав людини.